Finance Your Dream Home in RI, MA & CT Imagine buying your dream home. Connect with a lender to help you make it happen.
Sponsoring Lender: Movement Mortgage
Demystifying Home Loans
BE INFORMED
If you haven't experienced it before, the home loan process can feel overwhelming, but our agents will help you stay informed throughout the process, from pre-approval to closing. The first thing to do is consult with a mortgage specialist (or two). If you don't already have someone in mind, we partner with some of the best lenders in the industry, and we'd be happy to introduce you, so you'll be taken care of.
Get Pre-Approved
SET YOURSELF UP FOR SUCCESS
Before you start looking for a home to buy, it's important to meet with your Loan Officer to get pre-approved for a mortgage. At this stage, the lender gathers information about your income, assets and debts to determine how much house you may be able to afford. This includes a credit report, W-2 forms, pay stubs, Federal Tax Returns and recent bank statements. There are a variety of different loan programs, so make sure to get pre-approved for the specific programs that best suit your needs. If you do not have a Mortgage Professional that you like, know and trust, we would be happy to introduce you to one of our preferred lenders, like the one listed here. Fill out this form and we'll connect you with a lender today!
Application & Processing
WHAT HAPPENS WHEN YOU FIND A PROPERTY?
When you find a property you're ready to buy, your lender will help you complete a full mortgage loan application, and talk you through the various fees and down payment options. Your application is submitted to processing where the documents are reviewed followed by your appraisal and title examination being ordered. Then the loan is sent to an underwriter, who reviews and approves the entire loan if it meets compliance.
Closing
SIGNING AND FINALIZING THE DEAL
Don't be surprised if you're asked for additional documentation or clarification throughout the process, remember – you're borrowing a large sum of money and the lender needs to make sure that you can pay it back. Once your loan is approved, don't forget to set up homeowners insurance and change over the utilities into your name. Your closing documents will be sent from your mortgage company to the title company, where you'll sign for your new home and pay any remaining costs. Then the loan is recorded at town hall and you get the keys. Congratulations, happy homeowner!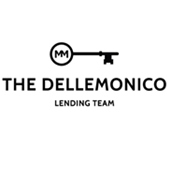 Sponsoring Lender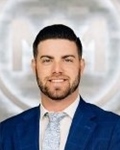 Adam Dellemonico NMLS# 1624974
---
Loan Officer
Movement Mortgage
128 Dorrance Street
Providence, RI 02903
---
Visit my website
---
Mobile: 339-234-2988
Fax: 401-369-8567
---
Let me know how I can assist you with your RI, MA, & CT mortgage needs. I am here to help!